BP BIOETHANOL STORAGE AND BLENDING FACILITIES
BP BIOETHANOL STORAGE AND BLENDING FACILITIES
Our Role:

Trant were awarded the Project Management & Principal Contractor roles for the entire Project, and Construction Partner for all Civil Engineering works for the Ethanol Storage and Blending Facilities at four sites: Hamble, Kingsbury, Northampton and Hemel. The project was completed within a strict timeline, in order for the client to meet Government legislation for Ethanol blending.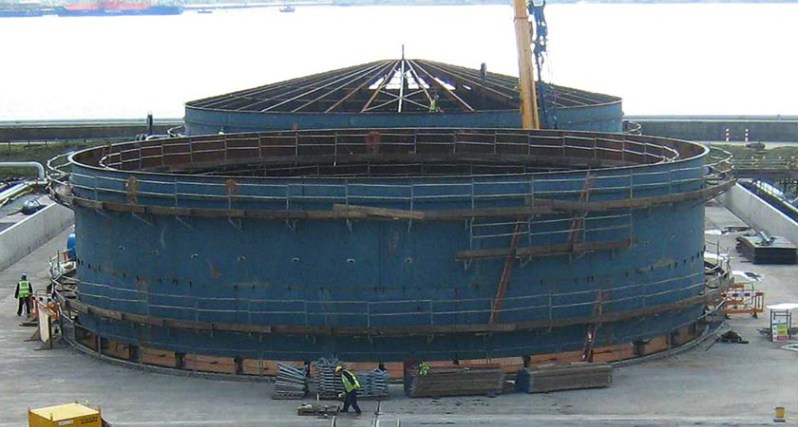 Tank Storage
Tank foundations and bund containment for five vertical tanks up to 4,500 m³ and eight horizontal tanks. The bund containment varied from 110m x 40m RC walls and slab at Hamble to 200m x 40m clay bund at Kingsbury, requiring 13,000 tonnes of clay fill to be imported.
Blending Facilities
Loading, unloading and blending facilities, including pump rafts, emergency sumps, pipe bridges, pipe supports, cable routing and supports, MCC bases and fire & foam HPPE piping, pump and foam skids.
General
New access roads, security fencing, fire roads and tanker paving areas, landscaping and management of M&E trades.
All works were carried out on existing operating storage depots, with continuous vehicle and tanker movements. Construction methods were agreed with the Operations personnel at each site and then constant on-site liaison enabled all works to be achieved with no disruption to the Client's operations.
Trant provided a Design Coordinator and Construction Manager from the outset. This ensured that the design deliverables were provided on an 'as needed' basis, optimising the design and enabling early construction commencement. This also enabled close liaison with planning staff of varying disciplines, and with the supply chain, ensuring that the sequence of civil works allowed the critical Mechanical, Electrical and Instrumentation works to start as early as possible. The net result was that all the required sites achieved Ethanol blending by the Target Date.
"Having now visited three of the four BP Bioethanol Project sites. I feel it appropriate and necessary to complement your team on each site for their discipline in work ethic and Health and Safety. Having been involved with construction/ demolition for a number of years, it is unusual to find such a well set up organisation."

—Les Whitbread, Stopford Projects Ltd

Please contact Colin Monaghan on +44 (0) 2380 665544 or colin.monaghan@trant.co.uk