Sustainability Highlights
Sustainability Highlights
Corporate Development
We continue to develop and improve our business and maintain high levels of client satisfaction and employment in a challenging business environment.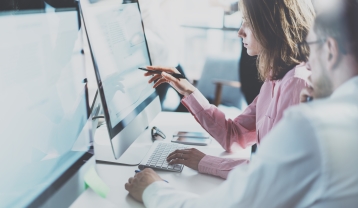 Established 1958
90% repeat business
20% increase in professionally qualified staff
UVDB Verify Assessment Scores, 100% for Safety, Health, Environmental & Quality
Our Quality Management System is registered by the BSI and complies with BS EN ISO 9001:2015.
---
Protecting the Environment
We recognise that our operations have an effect on the environment at a local, regional, national and global level. Effective environmental management is critical to the future business success of both ourselves and our clients.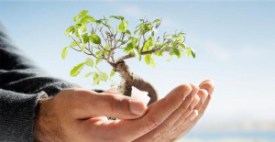 36% reduction in carbon emissions from fuel use
22% reduction in carbon emissions from energy use
53% of waste material recycled in 
93% of waste material diverted from landfill 
38% of waste material reused 
Despite our business growth, we continue to reduce our carbon emissions - in 2019 we saved over 110 tonnes of CO2e. 

What are we doing:
✔ Engaging Directors in quarterly Environmental Forums to drive continual improvement
✔ Engaging with clients to drive environmental initiatives
✔ Improving practice of sustainable procurement throughout business operations
✔ Working towards obtaining ISO 50001 certification
✔ Internal auditing to plan for high risk environmental aspects
✔ Partnering with voluntary conservation groups to deliver restoration plans, promote biodiversity and engage
    with local communities
✔ Engaging our workforce by promoting environmental issues in workshops
✔ Continued progression towards electrifying the company car fleet, including the planned installation of charging
    points at our head office
Our Environmental Management System is registered by the BSI and complies with the requirements of BS EN ISO 14001:2015.
---
Health & Safety
We are fully committed to providing a safe and healthy working environment for our employees, clients, visitors, members of the public and others who may be affected by our works. The Trant RIDDOR Frequency Rate has been below the construction industry average for over 10 years.  In 2019, 2020 & 2021 our RIDDOR Frequency Rate was 0.0.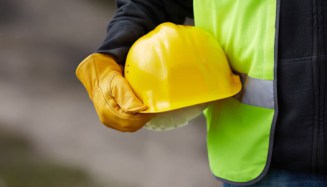 Trant have won the RoSPA Gold Award for 33 consecutive years.
Current Health & Safety Initiatives include:

✔ Improving Behavioral Safety Culture, worker involvement / ownership and management interaction.

✔ Continual reduction in the number of incidents each year.

✔ Continual development of workforce competence.

✔ Promotion of health and wellbeing at work including sickness absence management.

✔ Over 35,000 man-hours of in-house training per year.

✔ On-site training and safety participation schemes.
Our Health & Safety Management System is registered by the BSI and complies with the requirements of BS EN ISO 45001:2018.
About us
How we deliver sustainability
At Canvey Island, we developed an alternative low carbon construction solution for the project.
Our revised proposal resulted in the following:
✔ Over 40,000m3 of material diverted from landfill.
✔ Reduction of the carbon intensity of the project by 717 tonnes (tCO2).
✔ Stabilisation of existing ground rather than excavate, dispose and replace.
✔ Elimination of 7,000 vehicle movements to/from site.
✔ Significant reduction in concrete usage.