31st Consecutive RoSPA Safety Award for Trant Engineering
31st Consecutive RoSPA Safety Award for Trant Engineering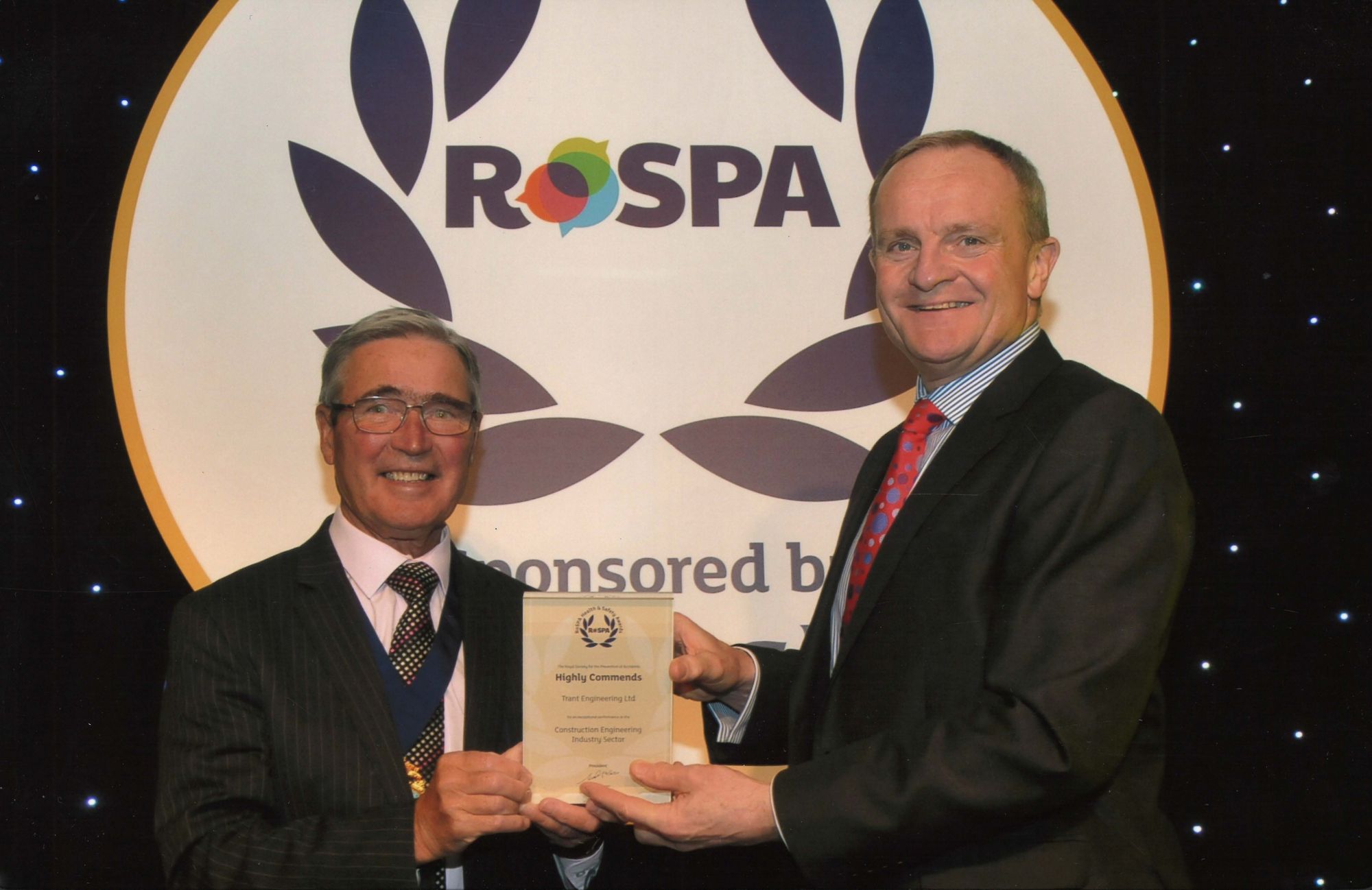 September 19, 2019
The company was awarded 'Highly Commended' by RoSPA in the Construction Engineering sector, with the presentation taking place at the Hilton Birmingham Metropole.
Being able to demonstrate a robust, high-quality safety management system is something which many companies aspire to.
For multi-disciplinary contractor Trant Engineering, the continuous improvement of health and safety performance is mission-critical because of its work in challenging environments, from oil refineries to power plants.
Now, for the 31st consecutive year, the company has been recognised for its unwavering commitment to staff by the Royal Society for the Prevention of Accidents (RoSPA).
Trant Engineering, which has more than 1,000 employees and a projected turnover of £150 million, has been highly commended in the Construction Engineering category, with the award presentation at the Hilton Birmingham Metropole.
Highly commended
In 2017, Trant Engineering joined oil company ExxonMobil as one of only two businesses in the UK to achieve 29 consecutive gold awards for safety performance – in RoSPA's 100th year.
Trant Engineering works at dozens of operations sites across the UK, Falkland Islands, Ascension Island and Channel Islands, as well as Singapore and Nepal.
31st consecutive safety award
Clients include ExxonMobil, the Ministry of Defence, National Grid, United Utilities, Wessex Water and Magnox, which works for the Nuclear Decommissioning Authority.
"This is our 31st consecutive award by RoSPA – to be awarded highly commended in the construction engineering category, is something we are incredibly proud of. It is very much a team effort by everyone.
"Trant Engineering continues to pioneer safety excellence, relentlessly pursuing best practice in the highly regulated industries of energy, nuclear, oil and gas and water where we are active." – Gerry Somers, Managing Director, UK.
Safety vision
The company has previously been twice named the best in Great Britain for looking after the safety of its staff – the Sir George Earle Trophy is RoSPA's highest-possible honour.
Errol Taylor, RoSPA's chief executive, said: "RoSPA's vision is of life, free from serious accidental injury, and we look to our award winners to help us achieve this goal, and to ensure their employees go home to their families safe and well at the end of each working day."
While the majority of awards are non-competitive – recognising individual organisations' achievements – competitive awards are presented in 20 industry sectors and for specialist areas of health and safety management.
RoSPA's patron is Her Majesty the Queen.