Safety first as Trant awarded 33rd consecutive gold
Safety First as Trant Awarded 33rd Consecutive Gold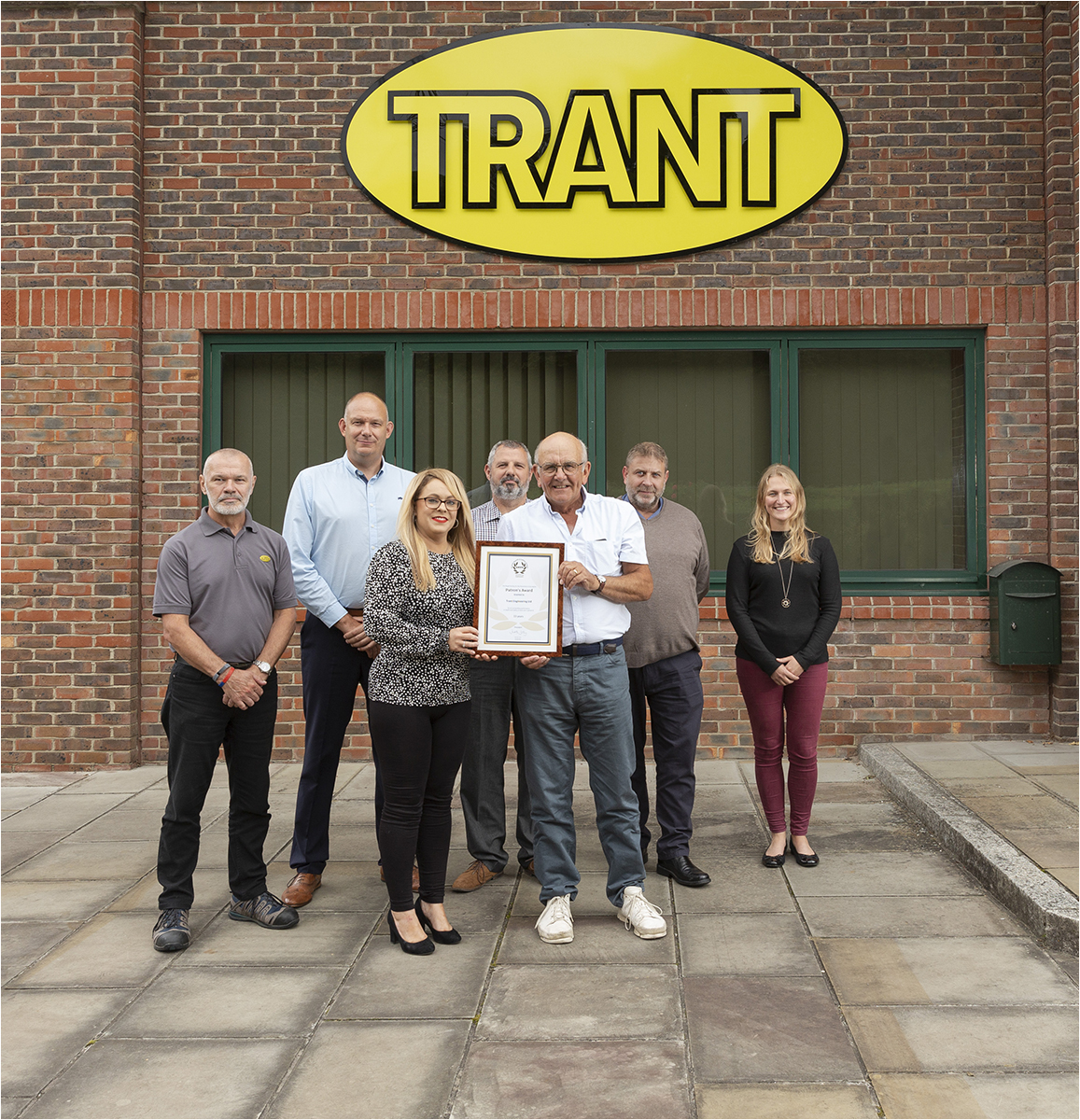 September 02, 2021
Trant Engineering has once again been officially recognised as a UK industry leader in health and safety practice.
It is the 33rd consecutive year that the multi-disciplinary contractor has been bestowed the accolade by The Royal Society for the Prevention of Accidents (RoSPA).
Multinational energy company ExxonMobil is the only other company in the UK to have received a similar number for demonstrating high health and safety standards.
Headquartered near Southampton and employing 1000 people, Trant Engineering is involved in complex infrastructure projects in the energy, nuclear, oil and gas, defence and process & water industries.
Workplaces include high-voltage power stations, oil refineries, substations, water treatment works and nuclear energy sites.
Gerry Somers, Trant Engineering's Managing Director UK, said: "Given the high-risk environments in which we work, health and safety comes before anything else – our commitment to wellbeing and zero accidents is total, unwavering and unapologetically demanding.
"This achievement means an incredible lot to everyone at Trant, especially against the backdrop of the pandemic.
"To be recognised by RoSPA with our 33rd consecutive gold award shows that every detail matters in keeping colleagues safe."
Julia Small, RoSPA's achievements director, said: "RoSPA is very proud of the achievements of its entrants, and with this award we recognise the best of the best - those organisations that have gone the extra mile, raising the bar for the delivery of safety in the workplace.
"Employees, wherever they may be, should be able to go to work safe in the knowledge that they will return home unharmed and healthy at the end of every day.
"Our RoSPA Award winners are central to achieving this goal.
"By entering they are driving up standards and setting new safety benchmarks for organisations across the world.
"Currently, around seven million people are directly impacted by the RoSPA Awards, but the scheme's global influence is even wider – with nearly 2,000 organisations from 46 countries represented this year."
Trant Engineering, in its 63rd year, will be presented with the RoSPA Patron's Award in a virtual awards ceremony on September 9th.
Julia added: "The RoSPA Awards scheme is the longest-running of its kind in the UK, but it receives entries from organisations across the globe, making it one of the most sought-after achievement awards for health and safety worldwide."
Trant Engineering delivers projects in the UK, Singapore, Falkland Islands, Ascension Island and Channel Islands.
Clients include ExxonMobil, Southern Water, the Ministry of Defence, Portsmouth Water, National Grid, Wessex Water and Magnox.
The 2021 awards have been sponsored by the National Examination Board in Occupational Safety and Health for the 16th consecutive year.
RoSPA's patron is Queen Elizabeth II.