Super Six swimmers raise £5,000-plus for spinal injuries charity
Super Six swimmers raise £5,000-plus for spinal injuries charity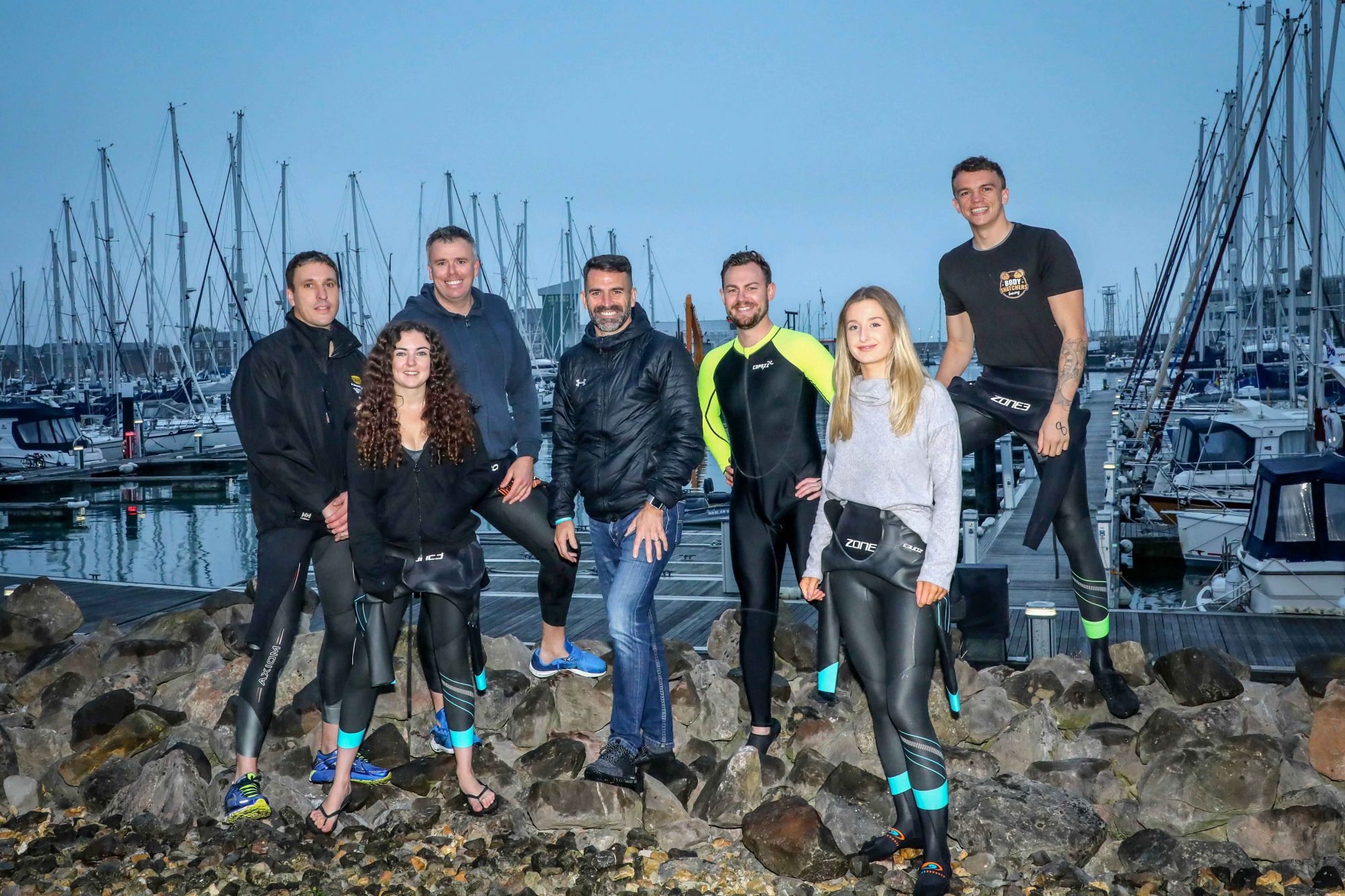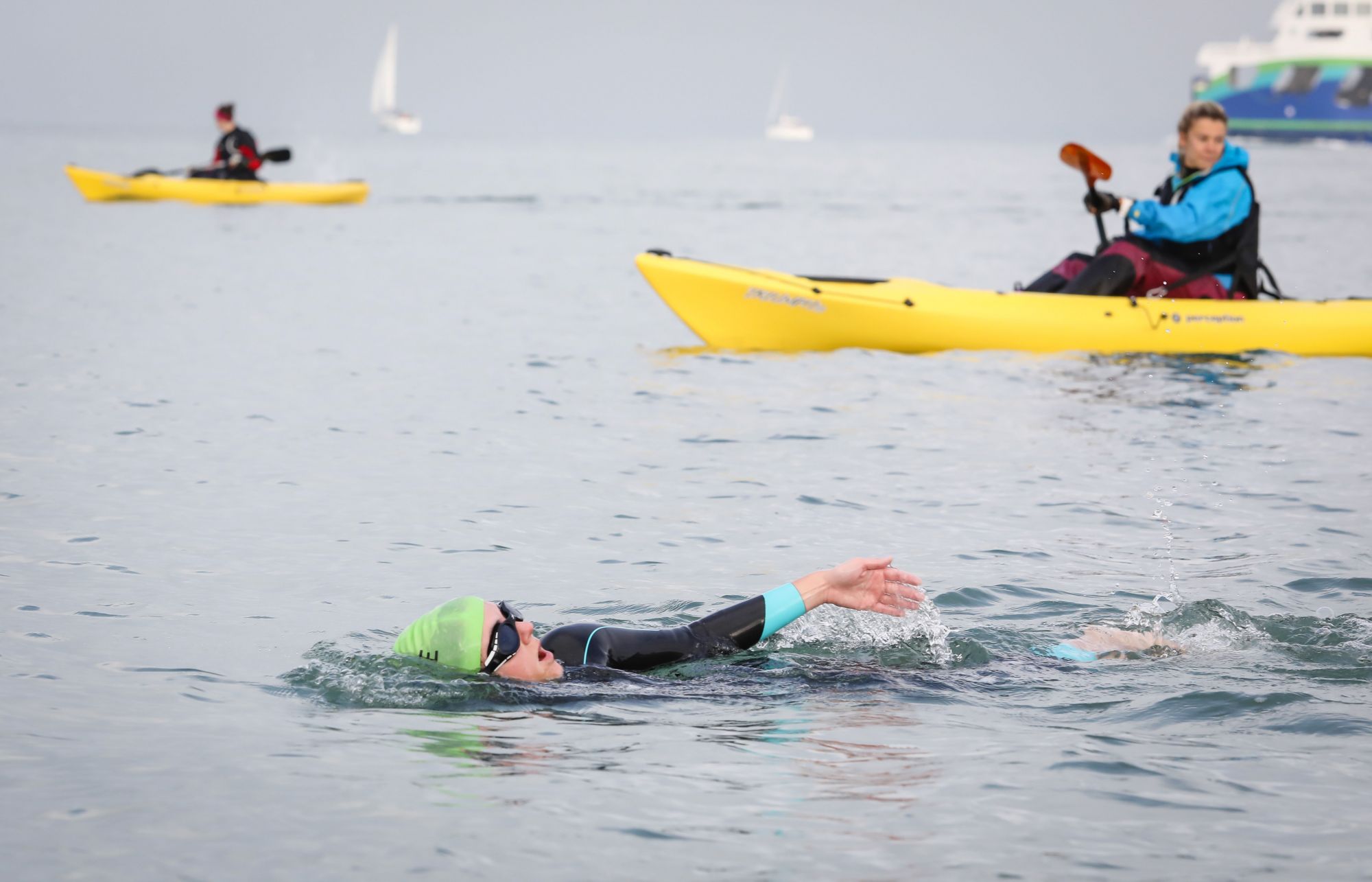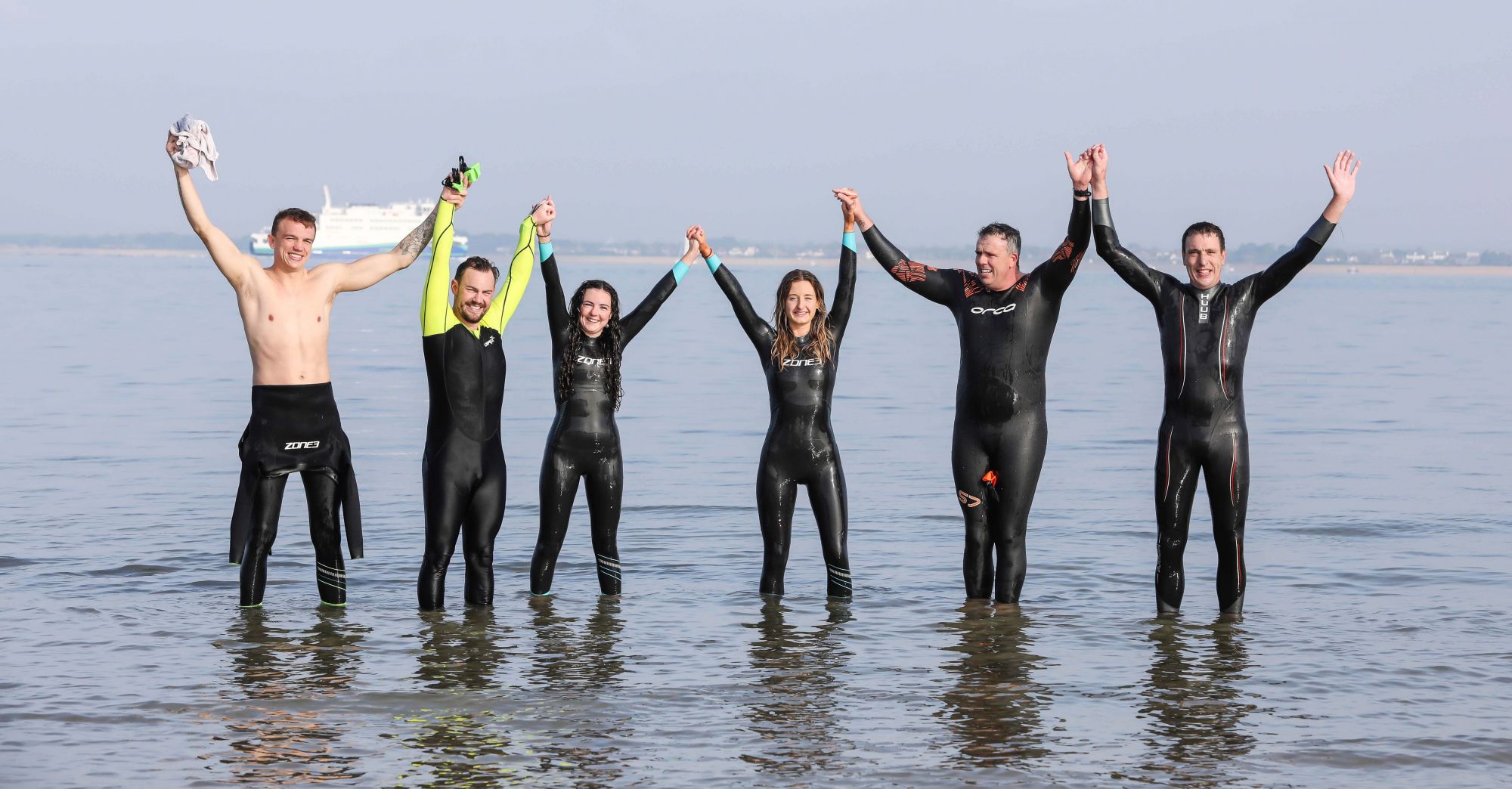 More than £5,000 has been raised for a spinal injuries charity by six hardy swimmers from Trant Engineering in Hampshire.
Having come last in the company's annual staff quiz last December, their forfeit was to cross a three-mile stretch of the Solent between Gosport and Ryde on the Isle of Wight.
Under the watchful eyes of support kayakers and cheering colleagues on RIBs, the 'Super Six' all swam the challenging distance within a fast paced 1:45 hours.
First to set foot on Ryde Sands, having set off just after dawn in a lowering tide from mainland Gilkicker Point, was Louisa Davies in 1:30 hours.
One of the team could "barely swim a length" just 10 months ago, with a tough training programme building up the fitness required for long-distance sea swimming.
James Henderson, Trant Engineering, Director – Process and Water, said: "It was a brilliant effort by the team and we were lucky that the Solent was as flat as a mirror compared to the stormy conditions earlier in the week.
"As well as improving our own fitness levels, showing what can be done if you put your mind to it, we are also proud to have raised more than £5,000 for spinal injuries charity Aspire."
Minutes before setting off, participants were given an inspirational pep talk in person by Saints legend Francis Benali, who has completed ultra endurance challenges for charity.
Aspire stands for the Association for Spinal Injury Research, Rehabilitation and Reintegration – the charity, which organised the swim event, ensures that everyone with a spinal cord injury has the opportunity to live an independent and fulfilled life. 
Staff from Trant Engineering who took part in the Saturday swim: James Stead (Project Engineer), Terry Elstone (Consultant Commercial Manager), Jess Howe (Buyer), Louisa Davies (Quantity Surveyor), David Graham (Framework Manager) and James Henderson (Director – Process and Water).