Trant-astic: 32nd Consecutive Annual Safety Award
Trant-astic: 32nd Consecutive Annual Safety Award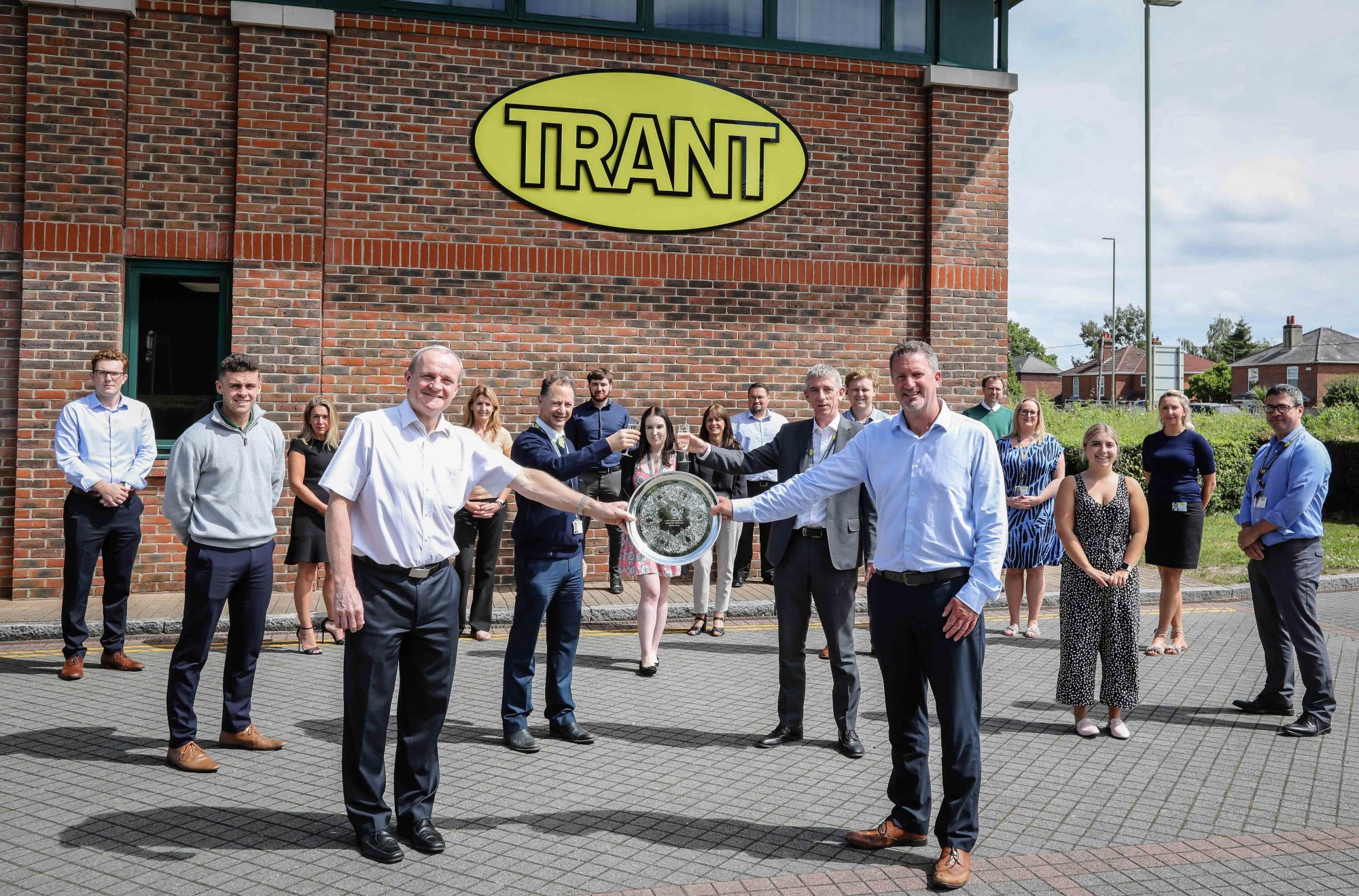 September 16, 2020
Trant Engineering, the multi-disciplinary contractor working in high-risk environments, has been presented with an internationally recognised safety award - for the 32nd consecutive year.
Trant Engineering has won the Construction Engineering Industry Sector award in the 2020 occupational health and safety awards by the Royal Society for the Prevention of Accidents (RoSPA).
The Southampton-based firm is the only other company in the UK, along with ExxonMobil, to have achieved that record number of accolades for demonstrating high health and safety standards.
In its 62nd year, Trant Engineering employs 1,000 people and is involved in complex infrastructure projects in the energy, nuclear, oil and gas, defence and process & water industries.
Gerry Somers, Trant Engineering's Managing Director UK, said: "We relentlessly pursue and benchmark best practice in health and safety – in challenging, high-risk industries there can be no margin for error because the consequences could be life-changing or fatal.
"The RoSPA accolade, our 32nd consecutive one, is an achievement which is shared by all our staff across the UK and internationally.
"We all take health and safety incredibly seriously, given what we do and where, and the company's unswerving commitment to health and safety is a matter of pride to each one of us."
Trant Engineering works at up to 30 operational sites at any one time in the UK, Singapore, Falkland Islands, Ascension Island and Channel Islands, including at oil refineries and power stations.
Clients include ExxonMobil, the Ministry of Defence, National Grid, Wessex Water and the Nuclear Decommissioning Authority.
Organisations receiving a RoSPA Award are recognised as being world-leaders in health and safety practice.
Nearly 2,000 entrants vie each year to achieve the highest possible accolade in what is the UK's longest-running health and safety industry awards.
Julia Small, RoSPA's head of qualifications, awards and events, said: "The RoSPA Awards scheme is the longest-running of its kind in the UK, but it receives entries from organisations around the world, making it one of the most sought-after global accolades in health and safety.
"RoSPA wants every employee, wherever they are, to work safe in the knowledge that they will be going home unharmed and healthy at the end of every day.
"The RoSPA Award winners are vital to help achieve this goal, as by entering they are driving up standards and setting new benchmarks for organisations everywhere.
"Currently, around seven million people are directly impacted by the RoSPA Awards, but the scheme's influence is even wider."
Trant Engineering has also twice been named the best in Great Britain for looking after the safety of its staff; the Sir George Earle Trophy is RoSPA's top accolade.
Headline sponsor of the RoSPA Awards 2020 is NEBOSH – the National Examination Board in Occupational Safety and Health.