Trant-astic turn for Fab Five in 60th year
Trant-astic turn for Fab Five in 60th year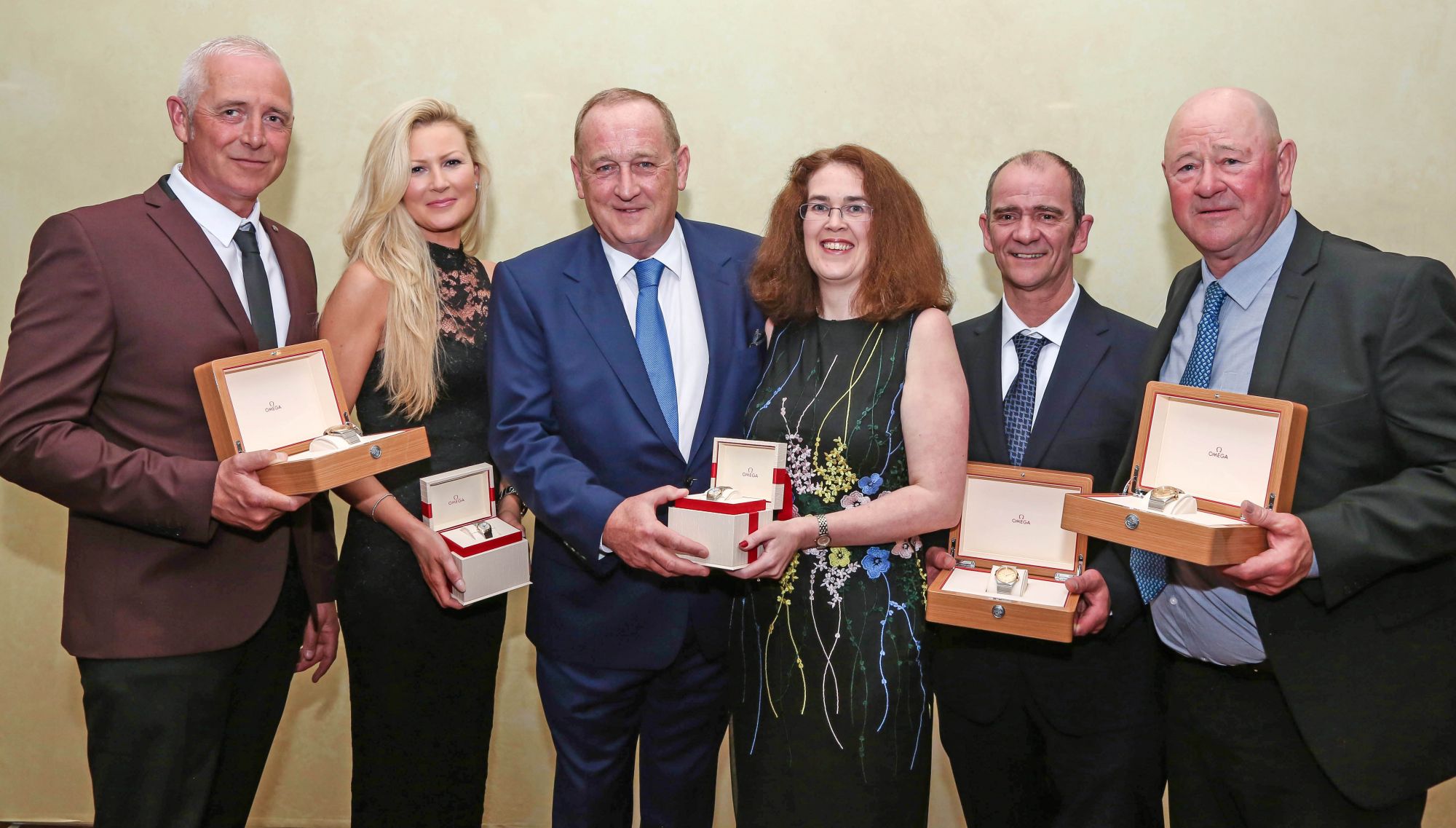 April 27, 2018
TRANT-ASTIC: Trant Engineering, the technology-led multi-disciplinary contractor with 1,100 staff, celebrated the loyal service of five more staff. They joined 127 other employees with 25-year service awards. The Trant group of companies has a projected turnover of £150 million and was founded by the late Phil Trant 60 years near Southampton. Clients include Exxon Mobil, National Grid, the Ministry of Defence, Magnox, Southern Water and Wessex Water. Pictured from left with Chairman Patrick Trant, centre, are award recipients Warren Holmes, Kelly Jones, Karen Greenwood, Eddie Ball and PJ Mahon.
They are the 'Fab Five' who took up employment with Trant Engineering 25 years ago – and they've never looked back.
Warren Holmes, Kelly Jones, Karen Greenwood, Eddie Ball and PJ Mahon join 127 other employees in achieving the milestone anniversary at the multi-disciplinary contractor.
The latest award recipients signed up with Trant - now in its 60th year and delivering technology-led engineering solutions on behalf of major infrastructure clients across the world - in 1993.
That year started out in continued recession, with unemployment at nearly three million, compared to less than half that currently. Inflation was at a 29-year low of 1.3%.
Can-do attitude
Patrick Trant, chairman, speaking at the annual awards evening in front of 125 colleagues and partners, praised the skills and can-do attitude of the "Fab Five".
He added: "This year we celebrate 60 years of successful trading, employing 1,100 people, including professional services, with a turnover this year projected to be £150 million, inclusive of Trant Engineering, HCE and PT Contractors.
"Underpinning a lot of our current and future projects is our in-house engineering capability including civil, mechanical, electrical, process, automation, telemetry, systems integration and commissioning.
"These capabilities were showcased on our open days earlier this year to both staff and clients."
Smart technology
Mr Trant continued: "The development of what is now a well-established and comprehensive upstream engineering service over the past decade was a conscious and strategic decision to ensure that the business evolved in line with market requirements. 
"This in-house capability provides an engineering advantage over our competitors."
Mr Trant said: "We are investing more than ever in smart technology – from the way we undertake engineering design, technical drawings, communications, customer care apps, etcetera. 
"We recognise the importance of being at the cutting edge of our business in order to maintain and build on the 60 years of success that the business and all its employees, past and present, have benefited from.
"We are and will remain a progressive and successful business."
The Fab Five
At Trant's head office in Rushington, near Southampton, Kelly Jones is in the payroll department, having joined from school, and Karen Greenwood went from receptionist to accounts, with both showing a strong aptitude for figures.
Out on site, Warren Holmes is a fully-qualified project manager. He started out painting fencing panels and being part of the piling crew working through the UK and Channel Islands.
Eddie Ball - nicknamed 'Steady Eddie' for his hard and safe work – is the go-to person for the industrial cleaning of tanks and vessels. He began at Fawley Refinery.
PJ Mahon started his career with Warren in the gruelling work of piling before training to become an expert in directional drilling, including utilising MOVAX machinery on National Grid projects.
Charley Stride, a local vocalist with cover versions of hits, provided live music at the event, held at the Best Western Chilworth Manor Hotel, Chilworth, near Southampton.
Industry expectations
Trant's clients operate in heavily regulated industries - energy, water and process, oil and gas, defence, marine and nuclear decommissioning. 
Reflecting latest industry expectations, Trant's focus is on engineering, procurement and construction (EPC).
As a highly-regarded EPC contractor, the company is responsible throughout projects - from design and procurement to commissioning and handover.
Lasting legacy
As chairman of a company celebrating its 60th year, Patrick Trant paid heartfelt tribute to his father and founder of Trant Engineering, Phil Trant, at the long-service awards.
In a "courageous" move, Phil, then aged 36, founded the company as a groundwork contractor in 1958. There were "four hungry boys under six years of age and a mortgage to feed".
Turnover that year was £25,261, with Phil and his team undertaking lateral connections, connecting homes to newly-laid main sewer pipes and quickly progressing to main contractor for first-time sewerage schemes and private street works for local authorities in Hampshire.
Phil's last job with previous employer Wimpey, the largest post-war contractor, was at Esso Fawley Refinery, hence Trant's corporate origins in Southampton.
Ahead of his time
Poignantly, the chairman quoted the words of his father, Phil Trant, who died in a car accident on January 8th 1984 in his beloved homeland of County Kerry, Ireland.
The founder's prescient 'mission statement', ahead of its time and reflecting the company's corporate ethics now, was recently discovered in the company archives.
Phil wrote: "My hope for the future would be [that] in another 25 years the next generation will have presided over another transformation of the company. 
"The only thing that will have remained unchanged since 1958 are the values that make Trant what it was, what it is and what it will be!"
Living links
In a mark of respect, three living links to Phil Trant's formative years were invited as special guests at the long-service awards.
Patrick Trant saluted Alan LeVallee, who worked for the business for 43 years, having progressed to a director from junior engineer.
Another special guest was Jimmy Sullivan, who received his 25th-year award 28 years ago and retired in 2000. He was one of Phil's first employees and a lifelong friend.
Guest speaker Bob Lelliott, former chief engineer with Gosport Borough Council and borough engineer in Bournemouth, provided insights into Phil's incredible work ethos.
True success
Summing up, Bob said: "The credibility and standard of workmanship was so good that you didn't have to ask for a reference – it was passed on by word of mouth and people were delighted to have Trant as their contractor.
 "The foundation of the family-run company that Phil established has been a true success story over the past 60 years.
"It has gone from strength to strength and from that very well-founded beginning the company as it exists today has got a lot to owe to the legacy of Philip Trant and what he gave to his sons, who have continued his work."
Phil was married to Jane, who passed away last year. The devoted couple have seven children – Patrick, Tim, James, Philip, Elizabeth, Janet and Simon.