Trant awarded 35th consecutive RoSPA Gold Award
Trant awarded 35th consecutive RoSPA Gold Award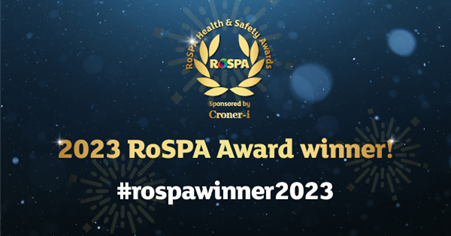 April 11, 2023
We are immensely proud to announce that Trant Engineering Ltd have been successful in attaining our 35th consecutive RoSPA Gold Award with our submission being 'Highly Commended' in the Construction Engineering Industry Sector Award.
The RoSPA Health and Safety Awards is the largest occupational health and safety awards programme in the UK. Now into its 67th year, the Awards have almost 2,000 entries every year, covering 50 countries and a reach of over seven million employees. The programme recognises organisations' commitment to continuous improvement in the prevention of accidents and ill health at work, looking at entrants' overarching health and safety management systems, including practices such as leadership and workforce involvement. 
Gerry Somers, Trant Engineering Managing Director, said: "This is a fantastic result for Trant Engineering and absolute recognition of the relentless work being carried out behind the scenes by all parts of the business. Our 'Safety for Life' and 'Cultural Development Programme' within Trant are continuously driving a positive safety culture across the company".