Trant visit Althorpe and Keadby Primary School
Trant visit Althorpe and Keadby Primary School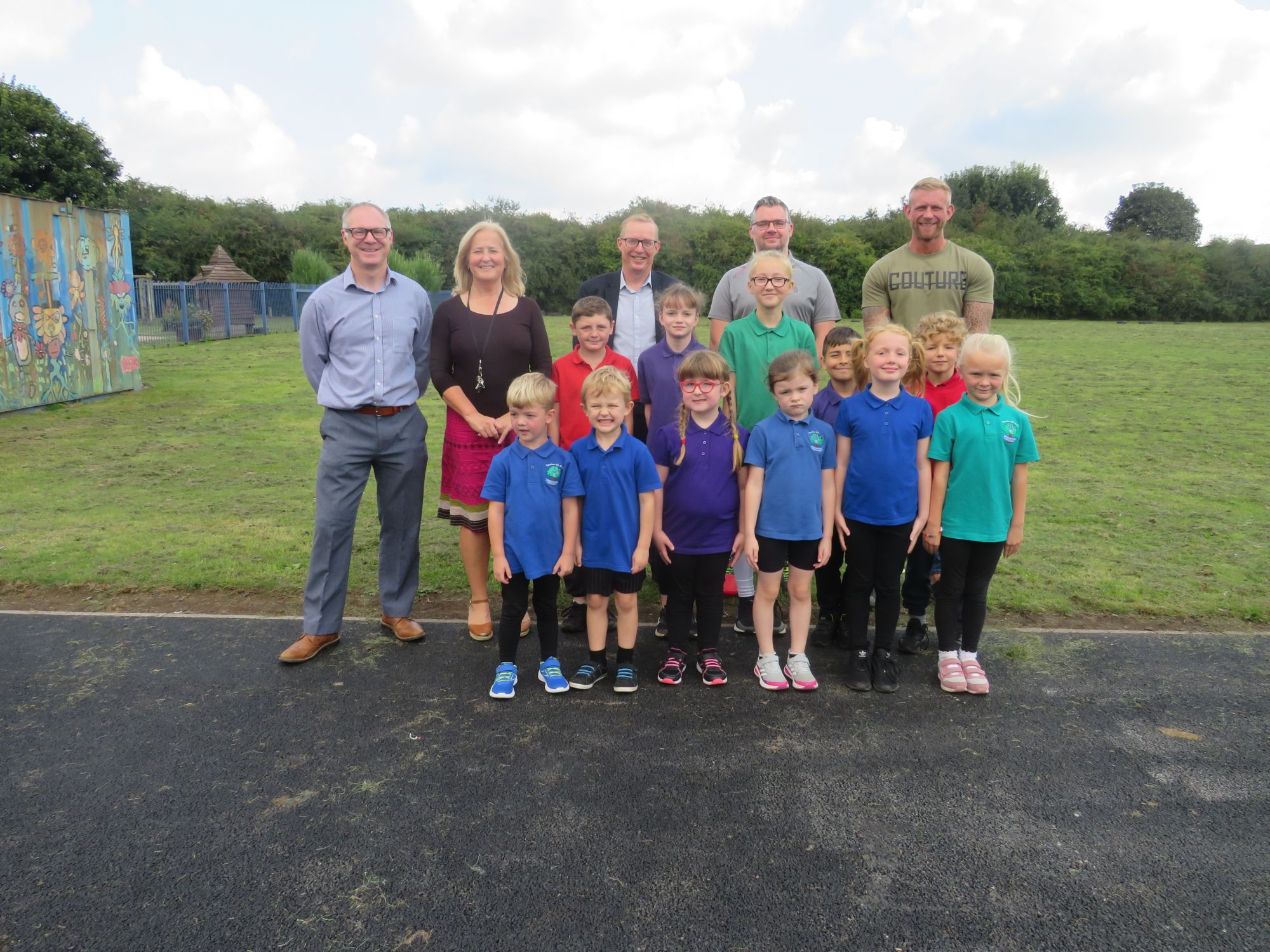 October 19, 2021
As part of our corporate and social responsibility goals, we are committed to leaving a positive impact in the communities where we work.
Trant recently visited Althorpe and Keadby Primary School where our Contracts Manager Dan Hurst gave a presentation to the children about Trant Engineering and the project we were working on at Keadby NG Substation and how they can succeed in a career in engineering.
We also worked alongside National Grid and did some improvement works on the school ground including the resurfacing on their playground.
Sarah Tate, Headteacher said "The work that Trant Engineering and the National Grid have done at Althorpe and Keadby School has been wonderful and appreciated by Staff, Governors and certainly the pupils.
It began with Dan visiting the Y6 class and not only describing the work that has been undertaken in Keadby but also his career journey with the pupils. His talk was both inspirational and informative; the children are now beginning to talk about being engineers and builders - this is wonderful to hear!
The work undertaken by the team in the school grounds has been amazing and beyond my expectations. All that was asked for has been completed and more....The highlight has been the resurfacing of the playground. Head Teacher colleagues are envious of this!
The woodland pathways between the hillocks and the willow structures are the best that they have ever been and have ensured that, that area can be used all year round now - thank you for this from the children. This makes the children's lunchtimes much more enjoyable. 
Many more improvements were made to our outdoor areas such as fixing signage and seating as well as cutting back tress and bushes.
All the operatives were professional, safety conscious and friendly when on site!"
Great work from our Trant team and we hope it gave the pupils some inspiration and focus for the next stage of their education.