Wild West Row-Deo Raft Race
Wild West Row-Deo Raft Race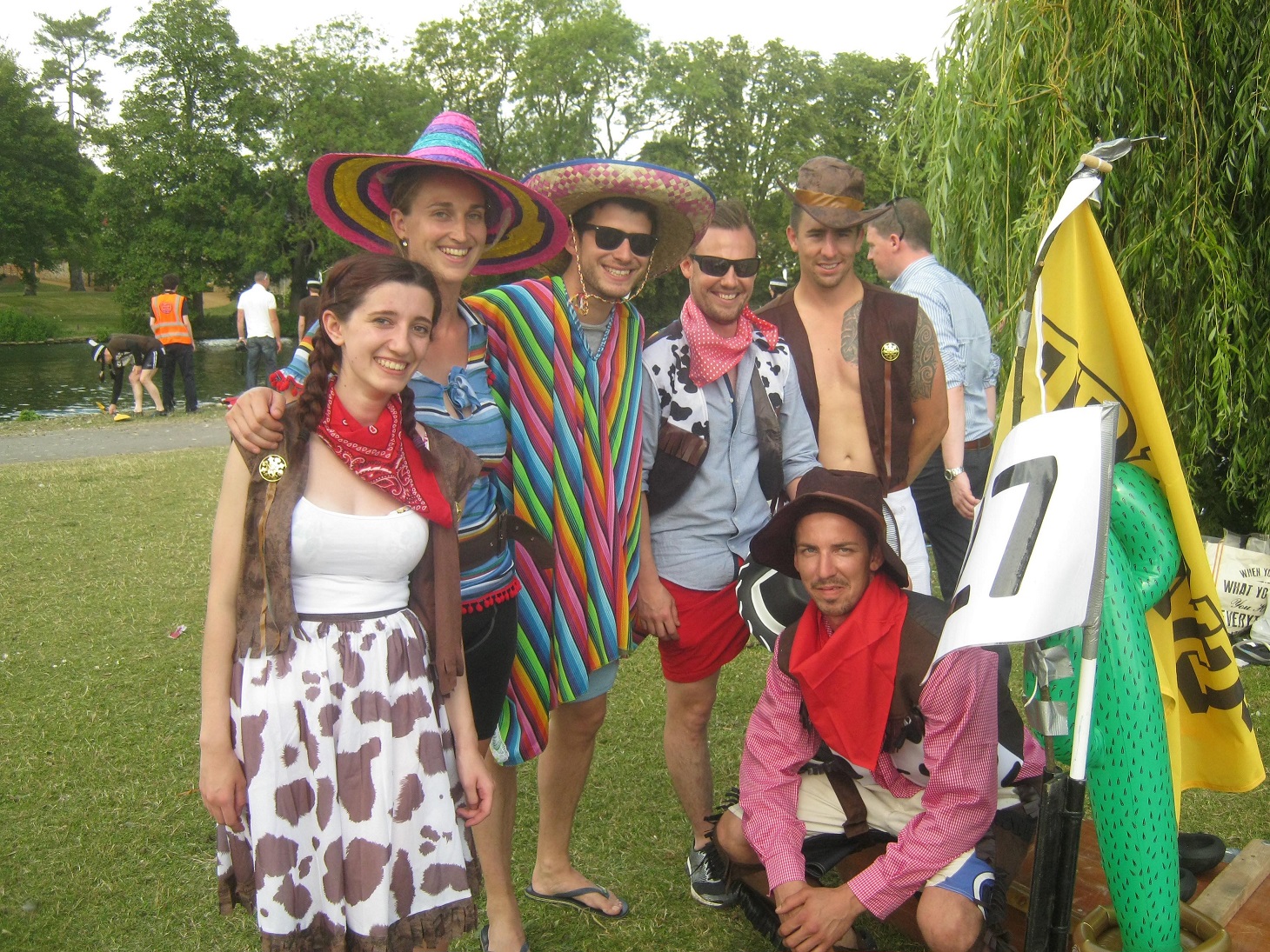 July 21, 2017
ROW-DEO: Southampton-based Trant Engineering's El Tranto raft race team, dressed in El Dorado outfits for the annual Thames Water charity race in aid of WaterAid, with a Wild West theme. From left, Jessica Dawes, Victoria McCullough, Robert Reeves, Terry Elstone, Simon Eastwood and, crouching, Michael Richards.
More than £1,000 has been raised by Southampton-based Trant Engineering for international charity WaterAid in the latest Thames Water Raft Race.
The multi-disciplinary contractor was among 33 teams which took part in the 21st annual Thames Water raft race, which had a Wild West theme and raised £42,000.
Money donated by clients, suppliers, staff, families and friends at Trant Engineering will help impoverished people in Malawi, south-east Africa, access clean water and sanitation.
Dressed as characters from an El Dorado film, the El Tranto crew at Trant Engineering paddled the one-mile course at Reading in a record time of 14:13 minutes.
But victory by the team on the wooden catamaran – assembled by hand back in 2014 and race winner on two previous occasions – was short-lived.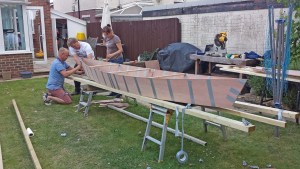 Jessica Dawes, Assistant Quantity Surveyor at Trant Engineering, explained: "Our self-build raft has stood the test of time, including crossing The Solent from the mainland to the Isle of Wight.
"There have only been minor modifications each year to ensure the vessel complies with the rules set by the race organisers.
"However, we were disqualified on a build technicality, after crossing the finishing line first for what would have been Trant Engineering's third win in recent years.
"It was a good-natured decision by the organisers and we're pleased to have been able to take part in a team-building exercise whilst raising money for a brilliant cause."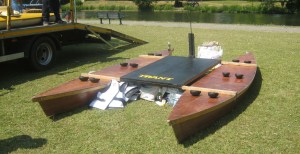 Each year Trant Engineering assembles a new team to participate, meaning staff who don't normally work together get to know each other.
In keeping with the Wild West theme, the crew produced a Wanted poster featuring a site manager!
Jessica recalled the race action: "Just before the raft was placed in the water El Tranto's onshore leader spoke words of encouragement.
"With that, we placed our raft in the water at 17:45 and boarded the raft. With minutes away, we started paddling towards the start line with water balloons being hurled from both sides of us.
"We gained what we believe was an advantageous position and waited for the klaxon.
"Shortly after 18:00 the klaxon went off so the race was on! We put most of our energy into the first part of the race, as the impending bridge only has enough room to let one raft under at a time.
"We were head-to-head with another competitor coming up to the bridge but, with a burst of adrenaline, we pushed on and were the first team to make it under.
"We lost a bit of strength due to the exertions but kept to the coordinated rhythm to cross the line first.
"It was a great achievement, through sheer dedication and commitment – and something next year's team will have to try to beat."