Youngsters Benefit from Site Safety Record in Manchester
Youngsters Benefit from Site Safety Record in Manchester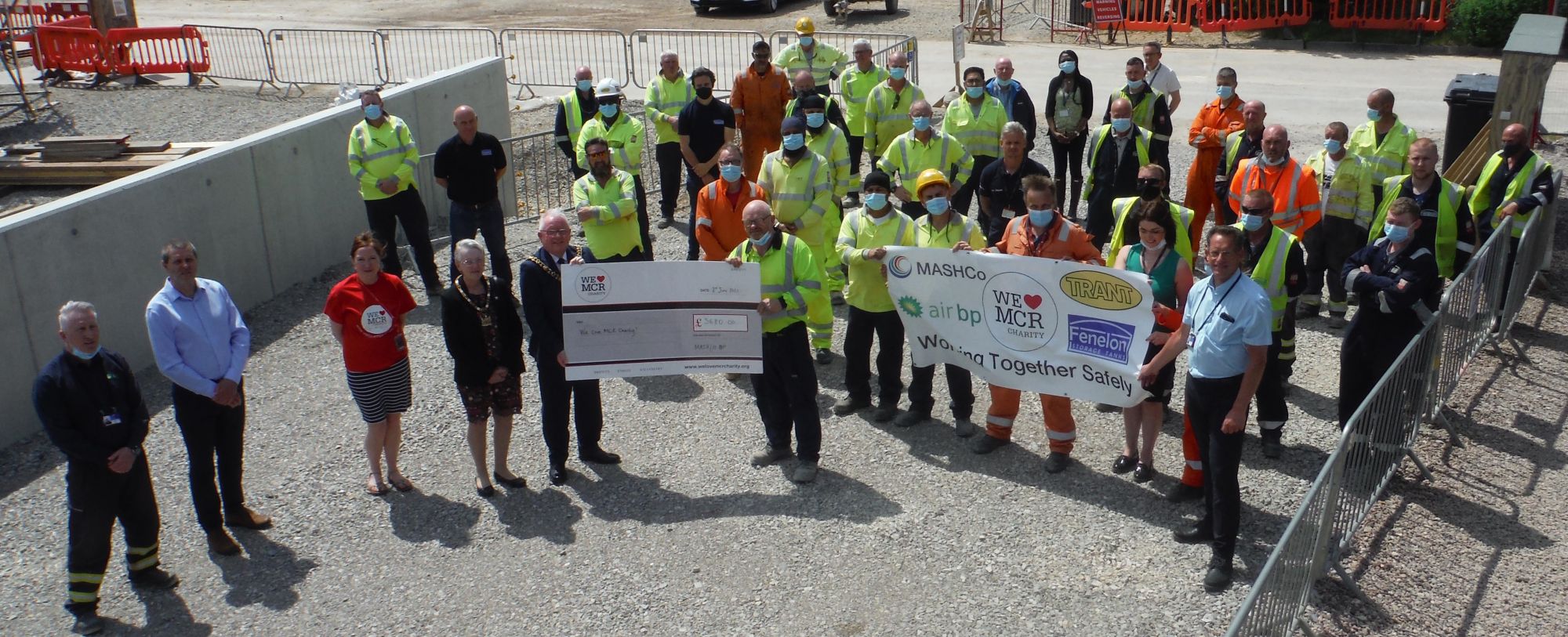 June 16, 2021
Exemplary site safety by Trant Engineering and partners at Manchester Airport is benefiting young Mancunians with skills, knowledge and confidence.
The city's Lord Mayor, Councillor Tommy Judge, was presented with a cheque on location, where two aviation fuel tanks are being constructed, for the We Love Mcr charity.
Principal contractor Trant Engineering, which works on infrastructure projects across the UK and internationally, started the civil engineering project in July 2020 at the international airport.
Trant Engineering works on site in partnership with MASHCo, which is a joint venture between four companies that own and operate the airport's fuel facilities, and storage tanks specialist Fenelon.
Every three months a new charity is nominated to receive funds when key targets relating to site safety have been met and exceeded.
We Love Mcr, which provides funding to community groups and local charities throughout the city of Manchester, received £3,680 from February, March and April.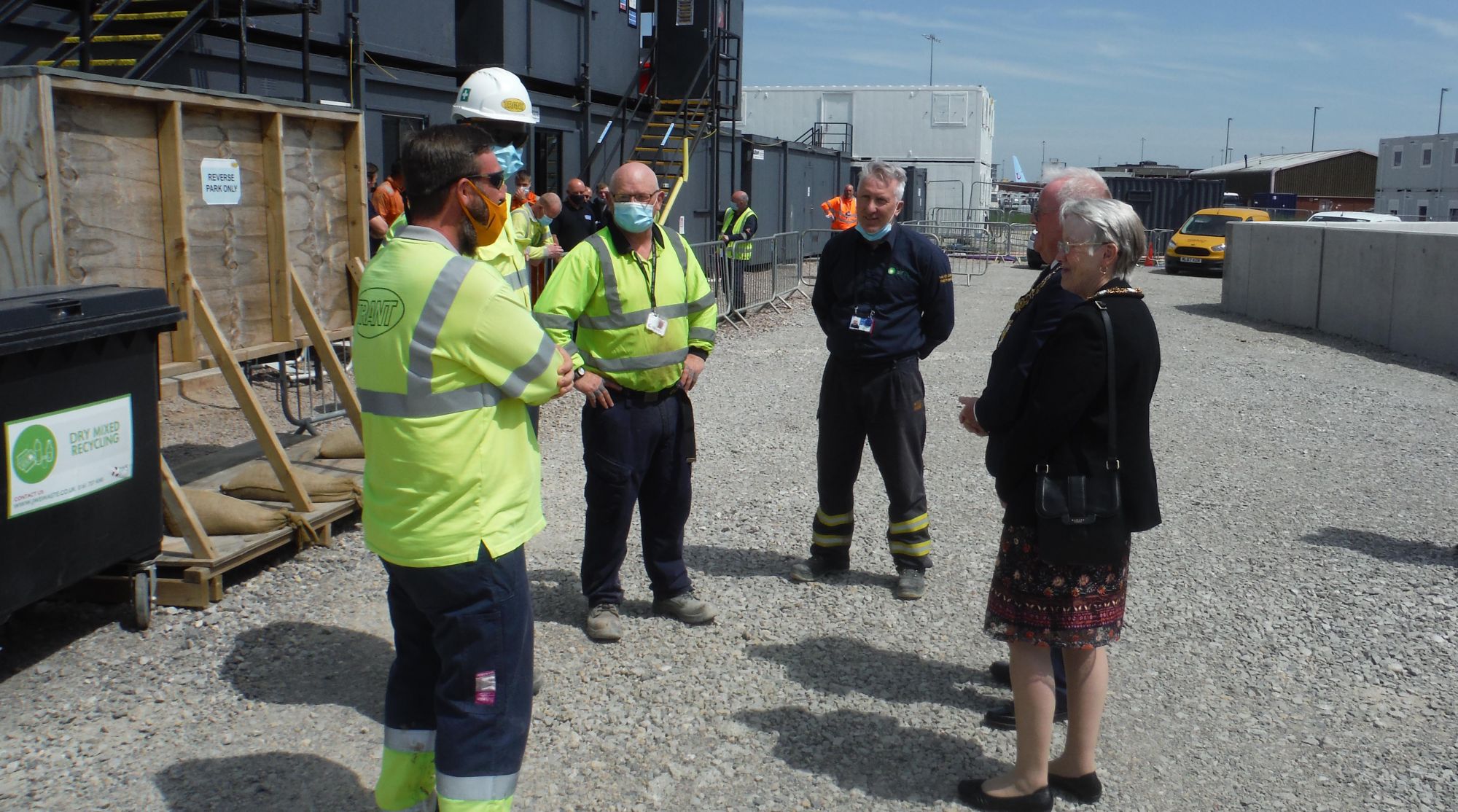 Discussing the project. From left, Craig Estherby, Trant Site SHE Advisor; Ronald Theodore, Trant Engineering Site Manager; Mick Satell, Trant Engineering Site Foreman; John Mailer, MASHCo Deputy Project Manager, and the Lord and Lady Mayoress of Manchester.
A similar amount was raised in the previous three months for The Children's Adventure Farm Trust in Altrincham, which provides free programmes for terminally ill, disabled and disadvantaged children from all over the North West.
Covering last August to October, £3,390 went to the Special Olympics Great Britain, a charity which helps youngsters in Greater Manchester with learning disabilities.
Craig Estherby, Trant Engineering's HSE Advisor (MASHCo Project), said: "There is nothing more important than workplace safety - my colleagues and partners are to be congratulated on an exemplary safety record at Manchester Airport, particularly against the backdrop of the pandemic.
"It is great to see that this laser focus on safety is, in turn, helping local charities in the Manchester region, with We Love Mcr the latest to benefit."
Manchester Airport has a £1 billion investment programme that will transform passenger experiences and help attract more of the world's leading airlines.