Donation of Playground Barriers for Safer Play
Donation of Playground Barriers for Safer Play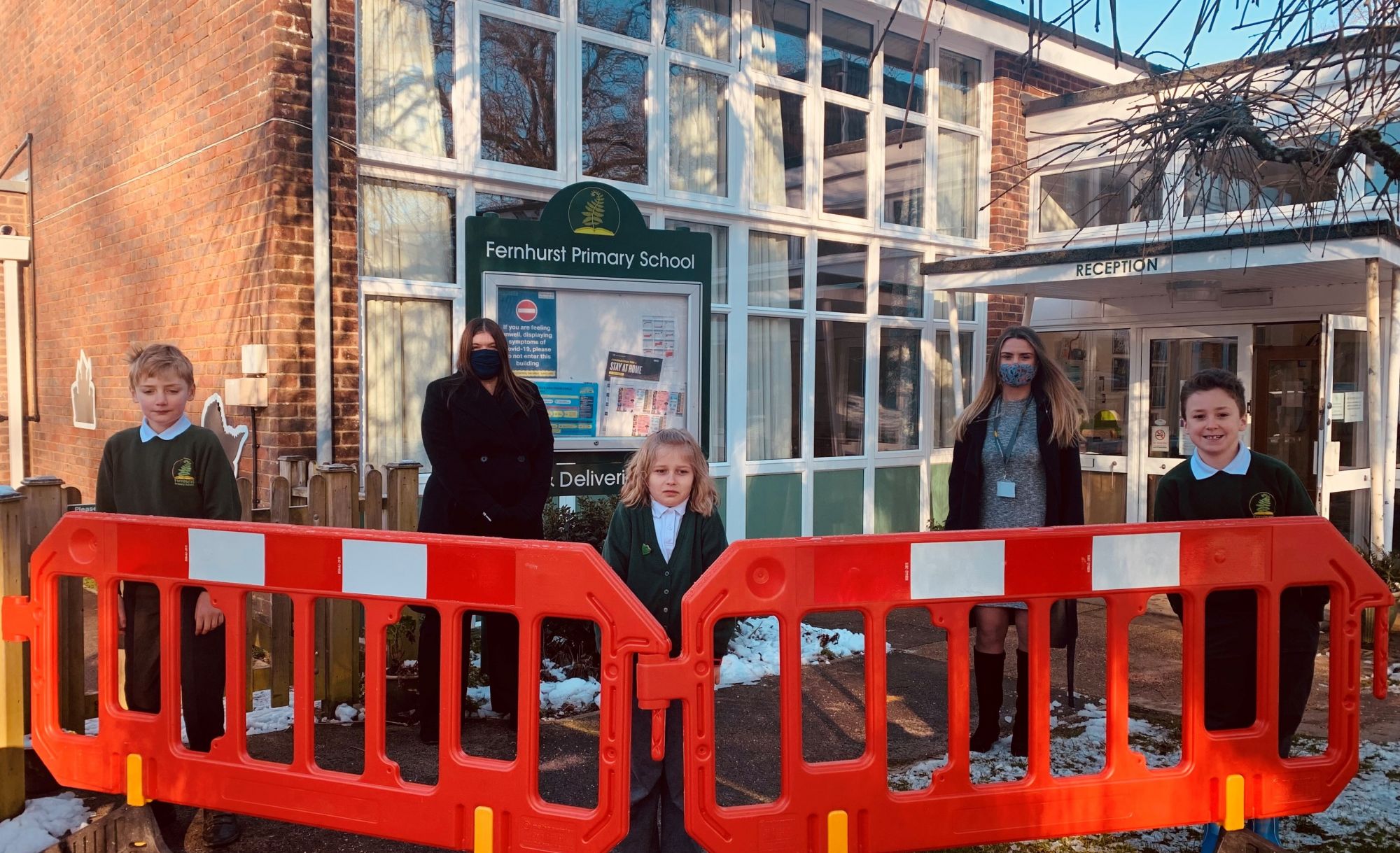 February 09, 2021
As with all primary schools during the pandemic, youngsters at Fernhurst Primary School in Fernhurst, Haslemere, must keep within socially distanced bubbles in the playground.
Temporary markings and barrier tape was constantly in need of replacement by the already very busy school staff, in order to ensure the safety of all the children during playtimes and lunchtimes.
The problem was quickly solved with 15 safety barriers provided by Trant Engineering, a multi-disciplinary contractor working on infrastructure projects across the UK and internationally.
Emma Quinnell-Spencer, a Compliance Advisor at Trant Engineering, whose nine-year-old son Stuart attends the school, had swung into action when seeing the issue for herself.
A member of the fundraising group Friends of Fernhurst School, Emma contacted her employer to see what could be done.
She said: "The barriers have now facilitated an even safer outdoor environment for children and staff, in a setting that ensures social distancing is maintained and that the continuity of learning and wellbeing is upheld. I cannot thank Trant Engineering enough for the kindness shown.
"Such generosity reaffirms my thoughts on the company I work for and its strong focus on customer care, how invested we are as a business to not only support our employees but also our local community causes, such as this one."
Dean Cutt, Trant Engineering's Logistics Manager, arranged the drop-off of the construction site safety barriers, with delivery driver Roy "meticulous" in Covid-19 compliance.
Jen Thornton, Fernhurst's Headteacher, said: "We are grateful to Trant Engineering for helping our children play more safely outdoors and to Emma for bringing the school's requirements to the company's attention."