Eastney WPS Replacement of Diesel Pump Control Panels
Eastney WPS Replacement of Diesel Pump Control Panels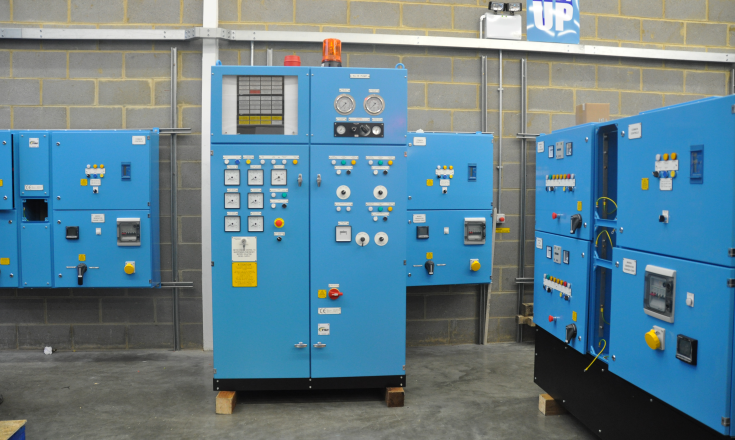 Scope of works
Design and manufacture to Southern Water's MED (Engineering) Specifications, ensuring compatibility with the existing Diesel Engine Pumps.
6 No. Diesel Pump Control Panels Custom Built to Form 2, providing Front and Rear Access.
The Diesel Pump Panels included:

Rockwell SLC505 Ethernet Linked PLC.
Watson & Smith Manuset Loading Panel and Gauges
40 way Annunciator panel
Pyropress Temperature Signal Conditioners and Trip Amps



Fault finding on the existing engines and panels.
Point to Point testing of existing to generate new Function Design Specification (FDS).
Decommissioning of Existing Diesel Panels and Installation of New.
Sequential Installation to maintain critical plant availability.
Full Site Acceptance Testing (SAT) & Commissioning.
The supply of full documentation including Declaration of Conformity Certification confirming adherence to BS EN604391:1999, LV Directive and the EMC Directive and Southern Water COM/ WOM.
Trant is Southern Water's Standard
Asset Supplier.

Client
Southern Water
Contract
Greamer Cottages WTW
Please contact Stuart Rice on +44 (0) 2380 665544 or stuart.r.rice@trant.co.uk