Bellozanne STW Phase 1 MCC
Bellozanne STW Phase 1 MCC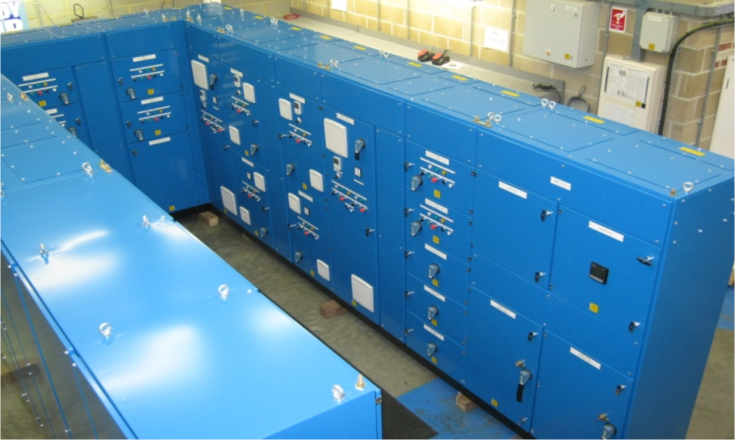 Scope of works
Design and manufacture of a 'U' shaped Form 4 motor control centre.
Form 4 MCC contained within a custom built enclosure.
The MCC functional units included the following:
Mains Incomer Sections with Castell interlocking and metering section.
Variable frequency starters using ABB ACS550 VFD's.
DOL starter sections.
ASD starter sections.
Common Controls section containing Mitsubishi Q series. PLC and E1151 Pro+ HMI allowing full automatic control of sludge thickening and dewatering process.
Software development and HMI Graphics.
Full Factory Acceptance Testing (FAT) prior to delivery.
The supply of full documentation including Declaration of Conformity Certification confirming adherence to BS EN 61439-2:2011, LV Directive and the EMC Directive.
Client
States Of Jersey
Contract
Bellozanne Sludge Thickening and Dewatering Plant MCC
Specification
Form 4 Type 2 IP54, Castell Interlocked, Dual Incomers 630A, 800A Busbars, Rated 50kA / 1 sec
Please contact Stuart Rice on +44 (0) 2380 665544 or stuart.r.rice@trant.co.uk