BRISTOL GAS TO GRID PROJECT
BRISTOL GAS TO GRID PROJECT
Our Role:

Trant were engaged to undertake design, construction and commissioning of the entire project.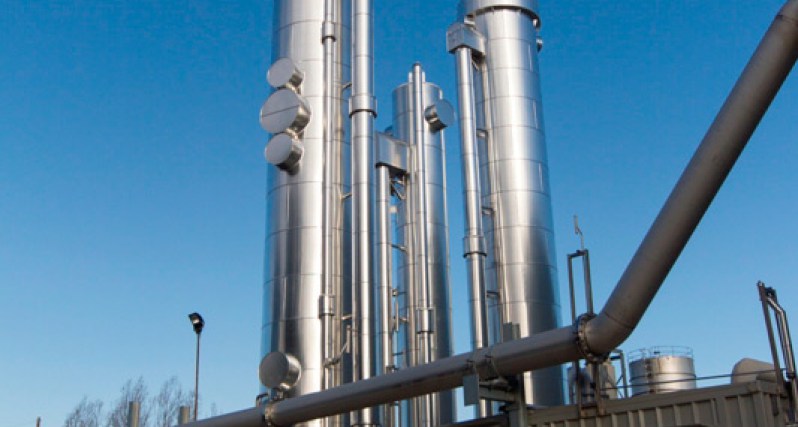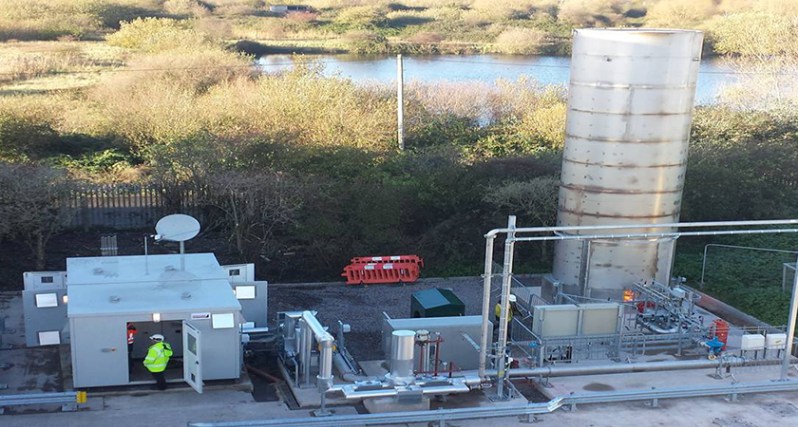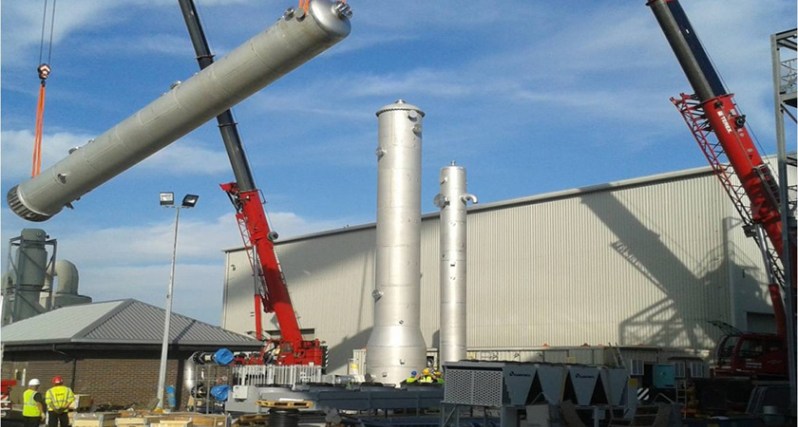 The Site
Bristol WWTW (at Avonmouth), is Wessex Water's largest Sludge Treatment Centre, managing approximately 50% of Wessex Water's total sludge production. The sewage sludge is treated by an Acid Phase Digestion (APD) Plant prior to  Mesophilic Anaerobic Digestion (MAD). A food waste treatment and recycling facility within the WWTW processes up to 30,000 wet tonnes of mixed biowaste per year. The food waste is pasteurised prior to Mesophilic Anaerobic Digestion. The biogas produced by the sludge and food waste previously fuelled CHPs for the production of heat and electrical power for the site. 
The Project
The purpose of the project was to improve the reliability of the APD plant and upgrade the quality of the biogas to biomethane for injection into the National Gas Grid. The Project consisted of 2 phases:
Biogas reliability upgrade- design, installation and commissioning of modifications to the APD Plant
New Biomethane Upgrade Plant (BUP) - utilising water scrubbing technology where carbon dioxide and hydrogen sulphide are dissolved in water and separated from the biogas, thus producing biomethane.
Programme
To qualify for the UK Government's RHI scheme, it was necessary for the project to have injected enhanced biomethane prior to mid January 2015, less than a year from project approval. The biogas reliability work required a shut-down of the APD plant, an area of critical importance to the overall scheme success. The Client had developed a lengthy procedure to enable them to take the APD plant out of use. Using our in-house experience, Trant proposed simply shutting the APD plant down and using an accelerated programme to install modifications to the plant such that it could be refurbished later, one reactor at a time, whilst if full use. This approach safeguarded the gas-to-grid objective and was implemented successfully.
Project Scope
Biogas Reliability / Acid Phase Digester Remedials
This phase of works involved installation of permanent isolation and by-passes for each of the 6 APD reactors :-
Temporary shut-down enablers: electrical supplies, modifications to controls software, portable overpumping systems including controls, redirection of sludge flows from the APD to a secondary storage tank, temporary final effluent pumping system.
Shutdown Works; access platform/pipe support structures, radar level transmitters, antifoam connections, reconfiguration of biogas pipework and installation of individual pressure/vacuum release valves on each reactor, forced ventilation to prevent build up of hazardous gases, re-commissioning of the APD plant, including nitrogen purging and re-gassing.
APD Buffer Tank & Thickener feed tank repair works: new interface piping connections, provision of temporary tanks, modifications of existing software.
Gas to Grid Phase
This second phase provided a new Biomethane Upgrade Plant:-
New piled and reinforced concrete slab with extensive earthing system.
New 1MVA HV/LV Transformer.
Cross site low pressure biogas collection and handling via a 400mm diameter pipe and condensate traps.
Gas compression, drying and cooling plant.
Water scrubbing plant with heat exchanger to recover additional heat produced during the scrubbing process.
Pressurised dual carbon filters for removal of siloxanes from the biomethane at 5 Bar.
Biological Scrubbing of the 'off gases' to meet with discharge consents.
Below ground propane storage tank with cathodic protection system for tank integrity.
Grid entry unit with gas sampling instrumentation and Propane injection system to enrich the calorific value to natural gas standards.
Gas flare to safely combust biomethane in the event of system overpressures and during system start up.
Interface control panel to provide single point system control and integration into the WWTW site systems.
Extensive monitoring instrumentation complying with ATEX requirements for hazardous areas.
Conclusion:
The gas conditioning plant is capable of processing 2,500m3/hr of biogas providing up to 1950m3/hr of biomethane for injection into the national gas grid.
The Project was a great example of how collaboration leads to success, it being delivered on time, safely, and on budget despite unique challenges. In November 2014 the Project won the 'Best Renewable Energy Scheme' at the Regional South West Green Energy Awards with its potential to be replicated nationally and internationally.
Please contact James Henderson on +44 (0) 2380 665544 or james.henderson@trant.co.uk