Pembroke Refinery
Pembroke Refinery
Our Role

Pembroke Refinery in Milford Haven, South West Wales is one of the largest, most complex refineries in Western Europe.  Acquired by Valero in 2011, the refinery processes around 250,000 bbl/d of crude oil to produce gasoline, diesel, jet fuel, heating oil and low sulphur fuel oil. In 2017, the refinery was importing some 41MW of electricity and Valero decided to invest £127m in a combined heat and power (CHP) cogeneration plant capable of generating 45MW of electricity and supplying the refinery with steam.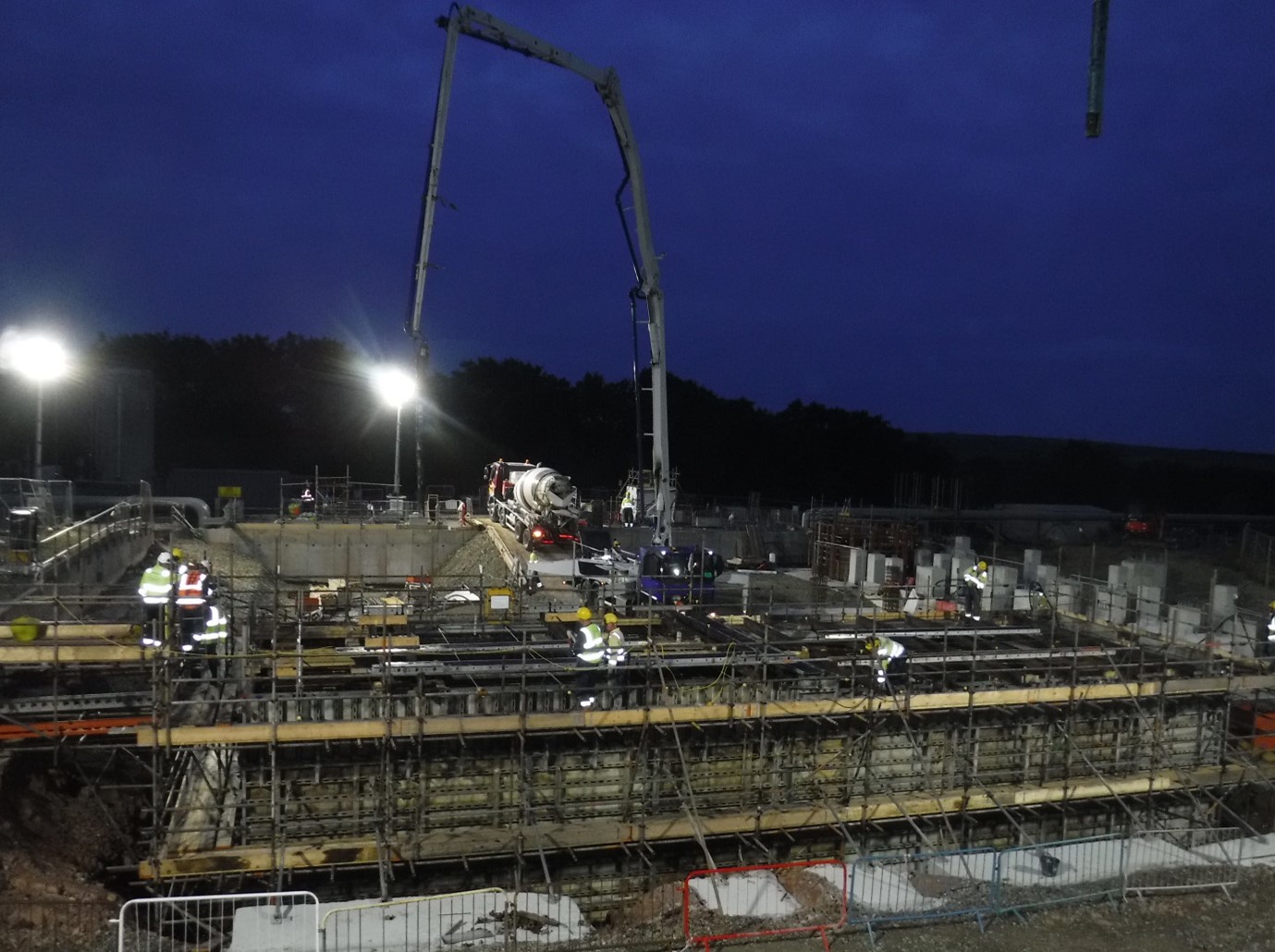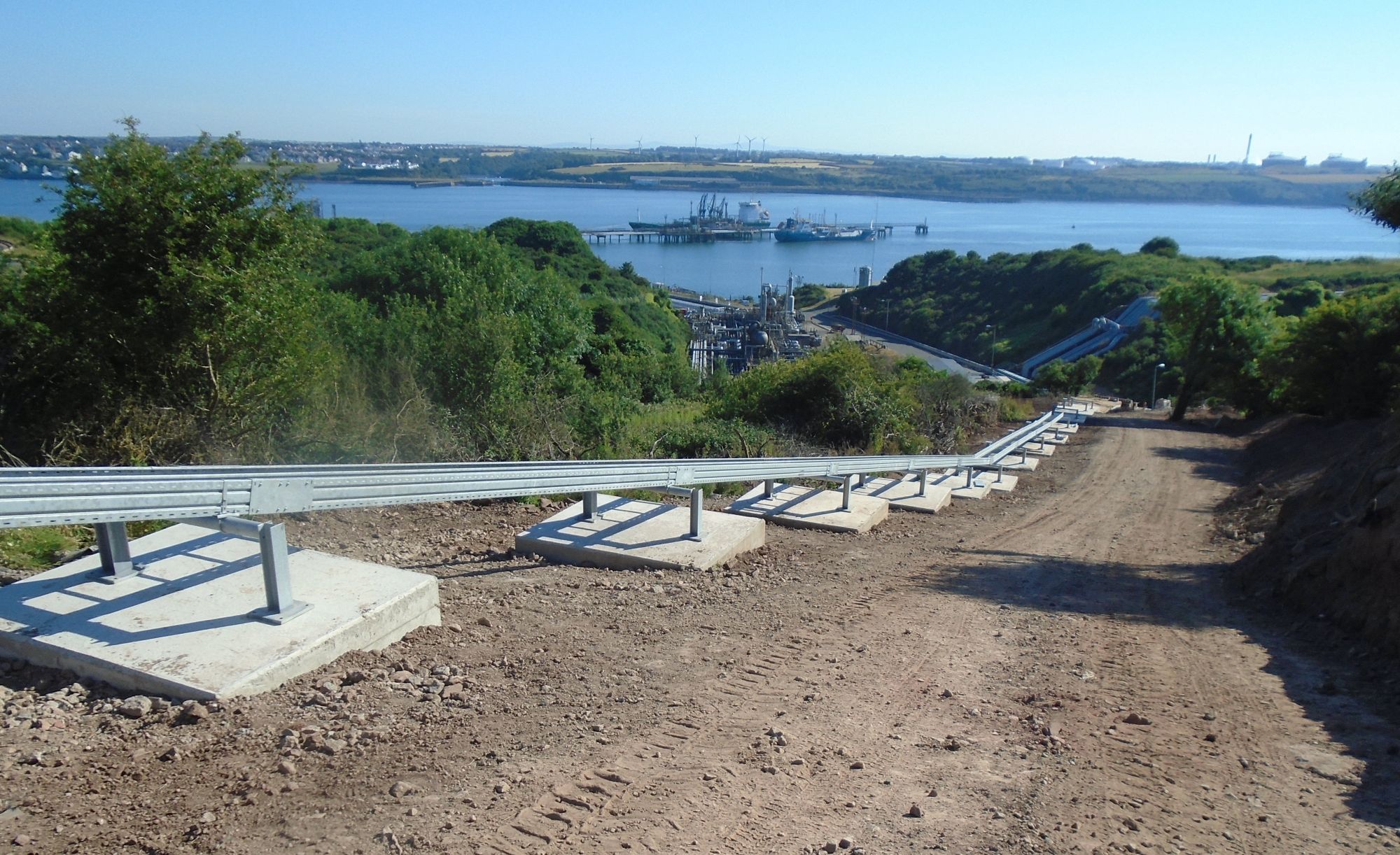 Valero's COGEN project was the first to receive planning permission as a Development of National Significance under the Planning (Wales) Act 2015. The EPC contract for the CHP plant, which consists of a combustion turbine generator (CTG) together with a heat recovery steam generator (HRSG), was awarded to Fluor.
Civil Works
The civil works were undertaken by Trant Engineering, who have a twenty-year history of working on the Pembroke Refinery, and a long relationship with Valero, having successfully upgraded fuel bunds and containment at their Avonmouth and Cardiff oil terminals.
Due to their continuous presence at the refinery, Trant commenced enabling works including site security and access, temporary bridges, welfare facilities, setting down areas and so on. Next, they began the civil engineering works for the COGEN project which included foundations, earthworks and backfill, pipe supports, substation foundations, retaining walls, piling, security fencing, ducting, landscaping and utility pipework.
The site team consisted of Trant's local staff in key positions together with suppliers in the region with whom Trant had worked with on previous projects at Pembroke Refinery. Trant used much of their own mobile plant, and steelwork was fabricated by their in-house Offsite Manufacture and Assembly (OMA) department.
The largest part of the works was the foundations. During piling, a number of unexpected voids were encountered which had to be filled before work could continue. The HRSG foundation was meant to be a single 250m3 pour but a number of structural challenges were uncovered.
The CTG foundation was over 500m3 and it became apparent that the initial proposed design and concrete mix could result in early age cracking of the concrete due to the heat generated from the chemical reaction in this large mass of concrete.
Trant's in-house designers were able to propose a solution to Fluor without recourse to external design consultants, saving both time and cost.  Their solution was to use a concrete mix that had not been used in the UK before. Trant worked closely with ready mixed concrete supplier, Hanson UK, to carry out laboratory testing of the mix, prepare technical reports and verification. This solution was accepted by the Client, and together, Trant and Hanson worked 24 hours on site to ensure that the foundation was completed successfully and with no impact on the original programme.
Biodiversity and Nature Conservation
Valero and Fluor provided an Environmental Management Plan for the project, from which Trant developed detailed processes and procedures for management and mitigation of all environmentally sensitive aspects of site work including dewatering, contaminated land and waste management.  The work area was close to a badger colony, and a badger survey had identified locations of setts, day nests, latrines and pathways. Buffer zones were established around the colony, with restrictions on working times and activities.
Trees and other sensitive vegetation had to be protected, so all of Trant's construction activities were monitored to ensure that they did not encroach into any protection zones.  Vibration monitoring was used on the piling rig to confirm the activities were not disruptive to the wildlife and directional drilling proved to be an effective engineering solution beneath a sensitive vegetation bank.
Project Success
Overcoming the technical challenges they encountered along the way, Trant handed over the civil works last year. Trant's success is due to their in-house design expertise and self-delivery capability which allows rapid problem identification and solution implementation. This is the result of investment in training, policy of recruiting and retaining staff and supporting professional qualifications.
Please contact Colin Monaghan on +44 (0) 2380 665544 or colin.monaghan@trant.co.uk