Senoko Oil Fuel Depot
Senoko Oil Fuel Depot
Our Role

Presented with some interesting challenges, Trant Engineering successfully upgraded the secondary containment system at the Senoko strategic oil fuel depot in Singapore for the DIO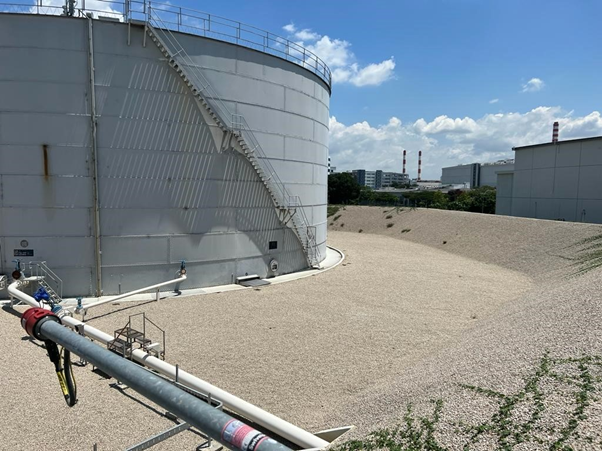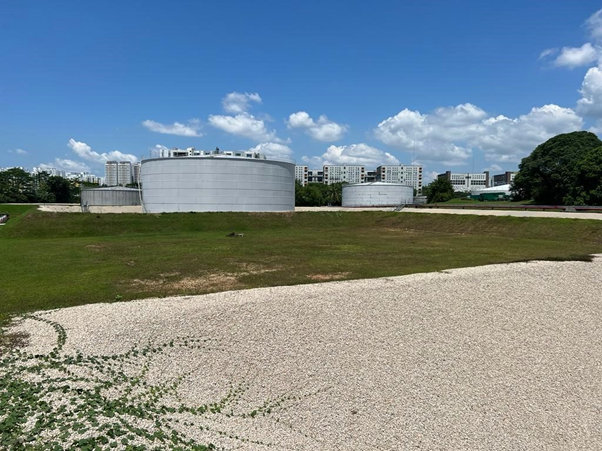 The Senoko Oil Fuel Depot in Singapore is a strategic fuel storage depot supporting the Five Powers Defence Arrangement, 5th and 7th US Fleets and the Singapore Government including the ships searching for Flight MH3701. When work was needed to improve the infrastructure, the contract was awarded to Trant who sent a team to Singapore. They dealt with differences in Health & Safety regulations, local customs, environmental issues and working practices. The contract was delivered in line with British and Singaporean standards to the client's requirements. 
Securing the MoD contract
The UK's Defence Infrastructure Organisation (DIO), part of the Ministry of Defence, is responsible for the management and maintenance of the Senoko Oil Fuel Depot infrastructure, and is inspected under the Major Accident Control Regulations (MACR). A 2018 inspection identified several non-conformances in the secondary containment system resulting in the issuing of an improvement notice. Because of the short time scale, DIO opted for a negotiated contract with Trant Engineering, with whom they have a long-standing relationship. The £12.3m contract was awarded in December 2018.
Increasing secondary containment capacity
The project required increasing the secondary containment capacity to achieve at least 110% of the volume of the existing twelve 30m diameter fuel tanks, removing gravity drainage and replacing with a pumped system and providing an impermeable barrier within the bund. To achieve these goals, the existing drainage routes had to be altered to allow an equal number of bunds to drain to each of the existing Tilted Plate Separators with only one bund being drained through each separator at any one time, and at a predetermined flow rate. All existing drainage pipes which penetrated through the bund walls were to be sealed and replaced with pressure pipework laid over the bund walls terminating in an adjacent discharge chamber. This would drain by gravity to the nearby existing storm drainage channel system.
Trant's in-house engineering design team carried out the detail design – mechanical, electrical and control and automation – based on a conceptual design by UK consultants Ramboll. The detailed design was completed to 95% in Trant's UK office before handing over to the site engineering team for final development. They worked with a local engineering consultant to ensure that the design met Singaporean standards.
Operating in Singapore
Whilst the works were not particularly complex, executing the contract presented some interesting challenges. 
The workforce was truly multicultural including Singaporeans, Indians, Chinese, Filipinos and Sri Lankans as well as Trant's English site team. Numerous celebrations – Eid, Festival of Lights, Christmas, Chinese New Year and more – made work planning difficult, and the variety of languages might have been problematic. "Fortunately, we found a very competent local civil engineering contractor, GL Engineering & Construction Pte Ltd, to handle the earthworks", says Trant's Project Manager Colin Osman. "However, as Principal Contractor, we were responsible for Health & Safety on site and balancing local practices with safe delivery of the works."
Singaporean Regulations meant that nine separate regulators were involved in the project, including the National Environment Agency of Singapore and PUB, Singapore's National Water Agency, who monitored site discharges on a daily basis.  Trant employed a full-time Environmental Officer to interface between the regulators.
The Environment
The Oil Fuel Depot was originally constructed in 1938 and has some features with potential heritage value including concrete shelters, tunnels and a number of World War II "pill boxes" These were defensive machine gun emplacements and one, the "Sime Road Machine Gun Pillbox", is protected as a designated Historic Site and marked with a blue plaque. None of these structures had been previously documented, and part of Trant's responsibility was to record each one with a survey report, description, location map and photographs.
The stone required for construction was not available in Singapore and had to be imported by ship from Indonesia.  All other materials however, were sourced locally wherever possible to minimise carbon footprint.  To comply with National Parks requirements, trees felled during the contract had to be replaced. Trant planted new trees offsite in a reserve and the felled trees were all donated, after shredding, to the Singapore zoo.
On site, a large colony of macaques was resident along with pythons and cobras. Whilst  it is natural for Trant to ensure the resident wildlife is protected, this time it was the workforce that had to be just as wary of the wildlife, in particular from the snakes that saw pipework as potential homes. Careful inspection of the piping was always required before handling.
Conclusion
The contract was executed successfully and handed over to DIO. Business Development Director, Brendan Dowd says "This unique project utilised our multi-discipline engineering and project delivery teams. We faced a number of challenges including COVID19, but perseverance and hard work ensured a successful outcome. We are proud to support the DIO with upgrading and refurbishment of their assets around the world."
Please contact Colin Monaghan on +44 (0) 2380 665544 or colin.monaghan@trant.co.uk